Published 26 Feb 19
6 Ways Online Bookings Grow your Business
Written by Simon Worlding
Tagged as grow your business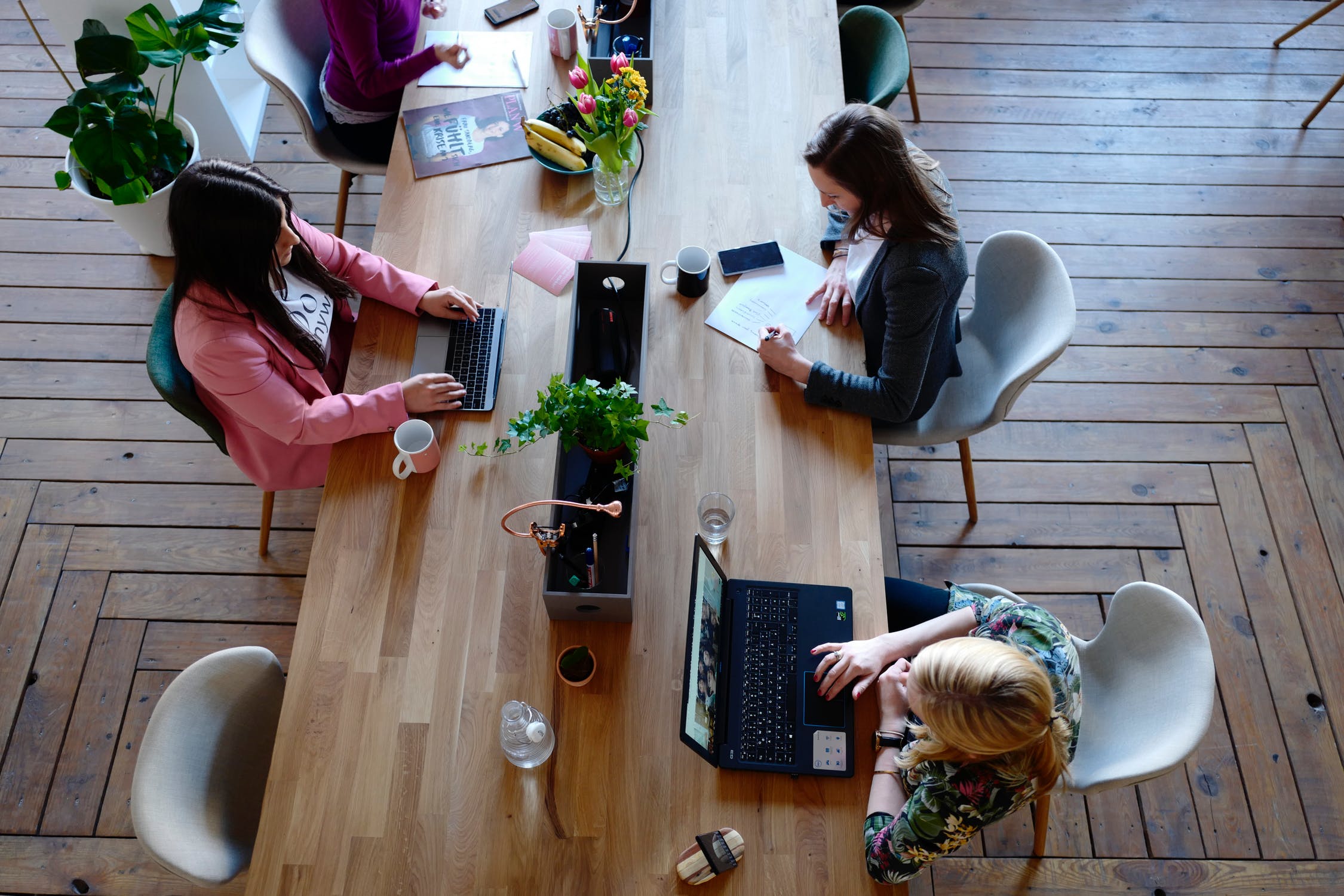 Businesses share 6 ways an online booking system grew their business
You might be on the fence about investing in an online booking system, or simply looking for new ways to get value out of the system you have in place. Either way, there is much you can learn from other businesses in a similar position.
Deciding to invest money can be a process fraught with doubt. It might feel as though you won't truly know if you have made a sage decision, or wasted your money, until after the fact.
At Bookwhen we understand both sides of this equation. We've faced similar decisions during the growth of our business, and we also have the benefit of a wealth of feedback from people who have chosen to trust us with their online bookings.
We thought it would be useful to share 6 of the reasons why Bookwhen customers have found that the investment of funds has ultimately led to them expanding their business and justifying the outlay.
Customers expect to be able to pay online
70% of bookings taken through Bookwhen were paid for at the time of booking in an online credit or debit card transaction. Sorry cash fans, but this number only looks likely to increase! (don't worry though, a good booking solution will accommodate offline payments too!). The convenience of being able to pay quickly and easily via a mobile device or computer is appealing to customers and if you aren't offering the option, you can be sure that one of your competitors will!
Online payments are great for no-shows too. Once a customer puts their money where their mouth is they are motivated to attend, and you don't have to worry about getting paid for the space even if they don't follow through!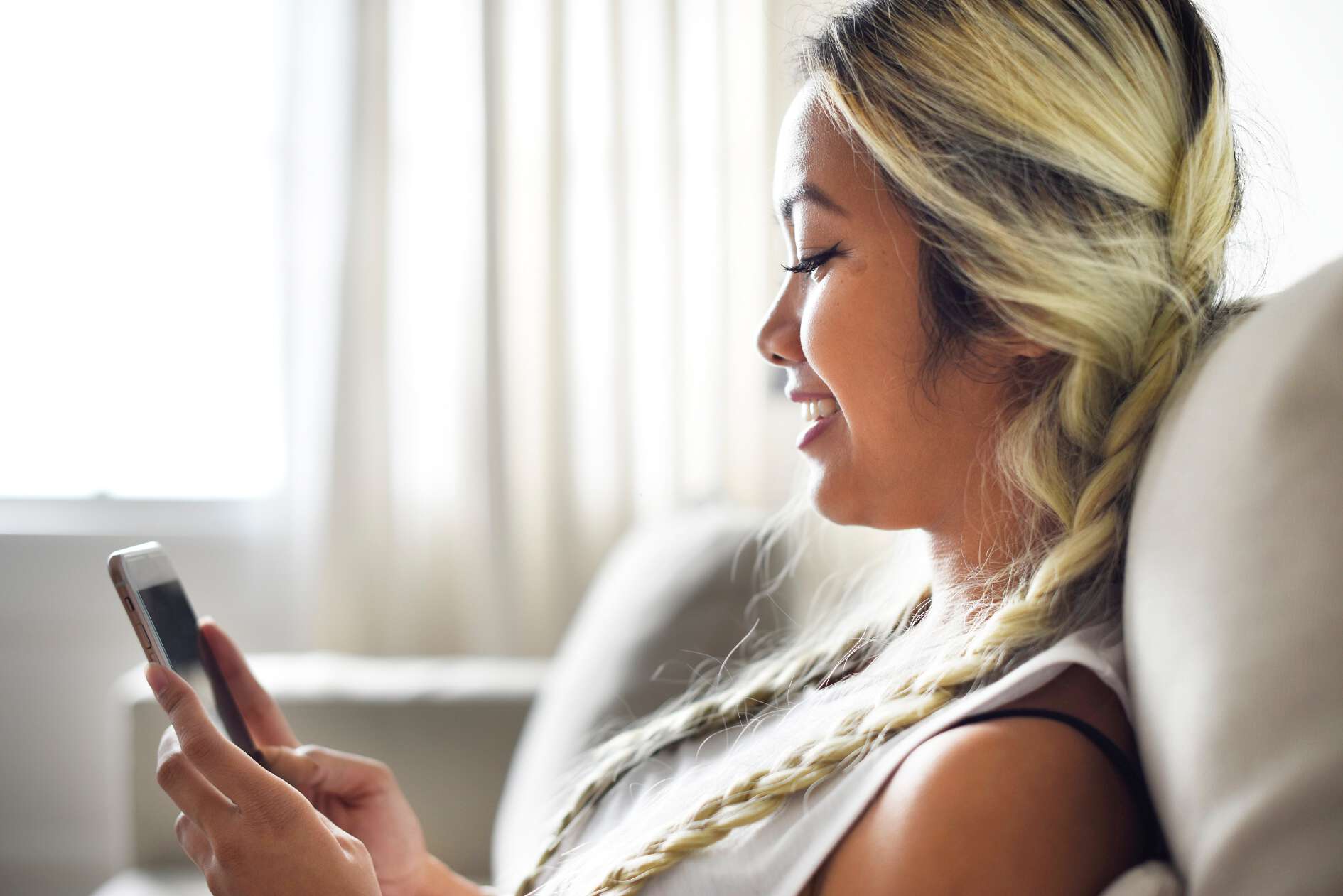 Photo by rawpixel.com from Pexels
"Bookwhen has transformed my working life! Having access to bookings at all times, being able to check info, see instantly when people book on, and have all money paid on-line makes a HUGE difference to how I work." – British Dressage
If you aren't available 24 hours a day you might be missing out on sales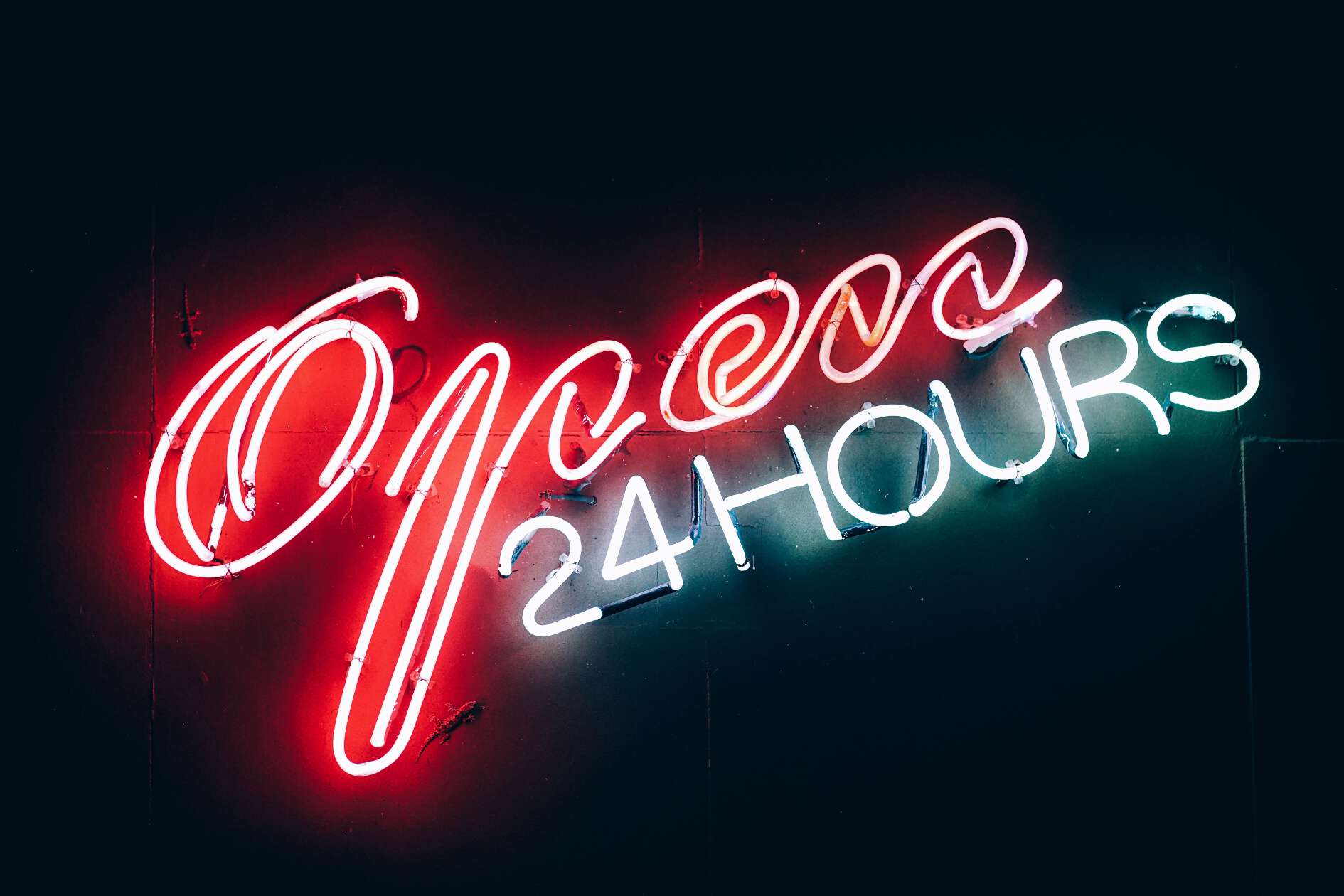 Photo by Fancycrave.com from Pexels
The internet can be carried around in your pocket, left on your nightstand and even taken into the bathroom! This means that people could be searching for, and booking, your events 24 hours a day.
In fact, the peak periods for paid bookings via Bookwhen are at 9pm on Sunday and Monday evenings. Most people would rather be slumped in front of Netflix at these times, not searching for their diary as phones fill up with text messages and missed calls!
If you decide to go with an online booking system you can make your event ever present with minimal effort. Some companies offer a Waiting List feature, so you can record interest even if the date is fully booked, then automatically send out a notification when a space becomes available.
88% of businesses in a recent Bookwhen survey said that moving their bookings online has saved them time!
"Stress free days!! Prior to discovering Bookwhen I was having to turn people away causing sadness and distress but Bookwhen has saved my sanity!! So easy to use, and customers find it really easy and useful too. I love how you take care of the waiting list" – Tiny Toes Toddlers
Everybody loves a bargain and variety is the spice of life
Ok, we've crammed in a couple of clichés there but in this case, the clichés exist for a reason – people love to feel like they are getting good value when making a purchase.
A recent Bookwhen survey showed that nearly 39% of event organisers utilised 'course tickets' and 34% used discount codes to offer different ways for their customers to book.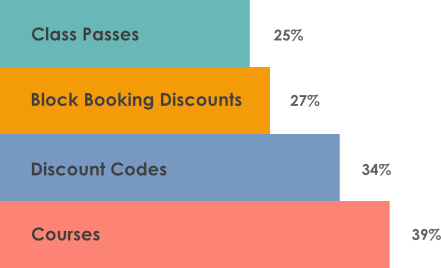 Discounts are proven to encourage more sales but they can be difficult to administer on your own. Take something like Bookwhen's class pass feature, which allows bookers to purchase a block of classes to be booked at the customer's convenience, keeping track of all purchases, uses, expiries etc. would require a spreadsheet, calendar and a calculator, as well as a big chunk of your time!
"I particularly love all the little ways you can customise tickets and the option for people to pay by cash or Bank Transfer. But most of all the feedback from users is great. They love it and find it really easy to use which is brilliant for me" – Island Moves
It's good to share
A recent Bookwhen survey found that 91% of businesses share their events through Facebook, 61% use email marketing, and just over half, 51%, also use Instagram. If your customers use social platforms then it makes sense for you to be able to reach them there, if they can click a link and easily book onto your event then you have tapped into a steady stream of revenue which could quickly cover any costs you have committed to!
53% of businesses in a recent Bookwhen survey said that their online booking system has expanded their audience and brought more customers to their business!
"This is a great system which takes the stress out of managing bookings... No need for a website, you can link to your Facebook page and it's really simple to get up and running. Highly recommended." – Green Earth Learning Ltd.
Your customer's lives can be complicated!
The world is a complicated place, but it doesn't always have to be!
If you're administering events on your own, taking the time to remind your customers to attend might seem like an unwelcome additional burden. However, if you decide on an online booking system this can be easily automated saving you the trouble of chasing up your clients, or the effort of prepping for someone who isn't going to show up!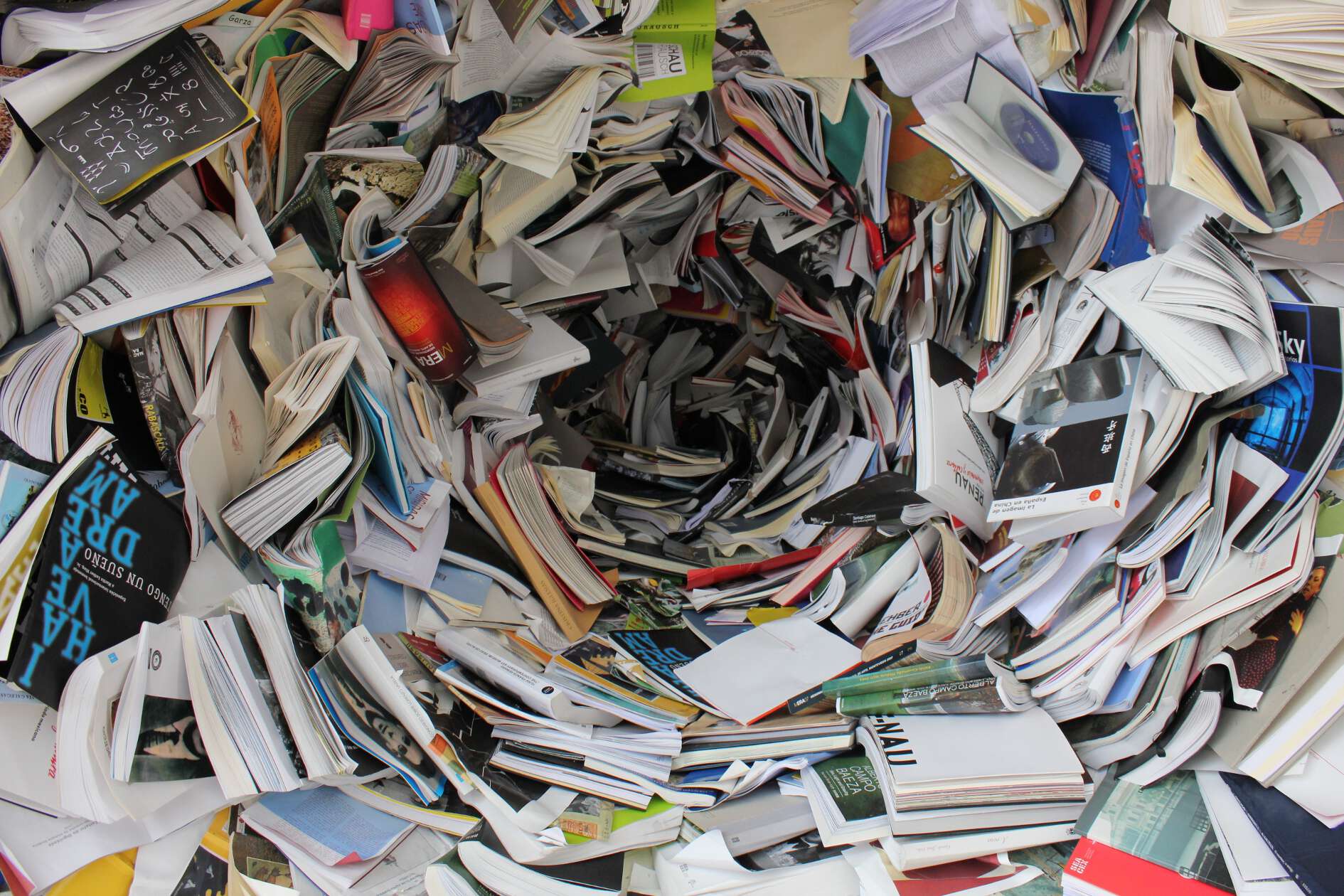 "Great for helping clients stick to their bookings, since investing my classes are always booked up and full on the night, no cancellations." – Bookwhen customer Kelly Marie
If you want to be a successful business, it pays to look like a successful business
Professional businesses offer their customers streamlined buying processes which present as few obstacles as possible to spending money. When you invest in a readymade solution you are also purchasing some of that professional aura and inspiring confidence in prospective customers.
The best solutions will allow you to customise your booking pages to match the brand you have already established, or even integrate the booking solution into your own website.
"Bookwhen offers us a professional looking booking system that is uniform across the brand." – RikaSystemz
"The system gives an air of professionalism to our website and booking service." – Forex Academy
These are just some of the reasons our customers are telling us that they are glad to have made the switch to an online booking system and most of the feedback we receive agrees that this is a natural progression for any events-based business. You can follow our page on Facebook and read some of the reviews for yourself there. Have you already made the switch? Let us know your experiences or, if you are yet to decide, don't forget that you can sign up for a free 2-week trial through our website.