Published 13 Mar 20
COVID 19: Where to find relevant advice and resources for your events based business
Written by Simon Worlding
Tagged as COVID-19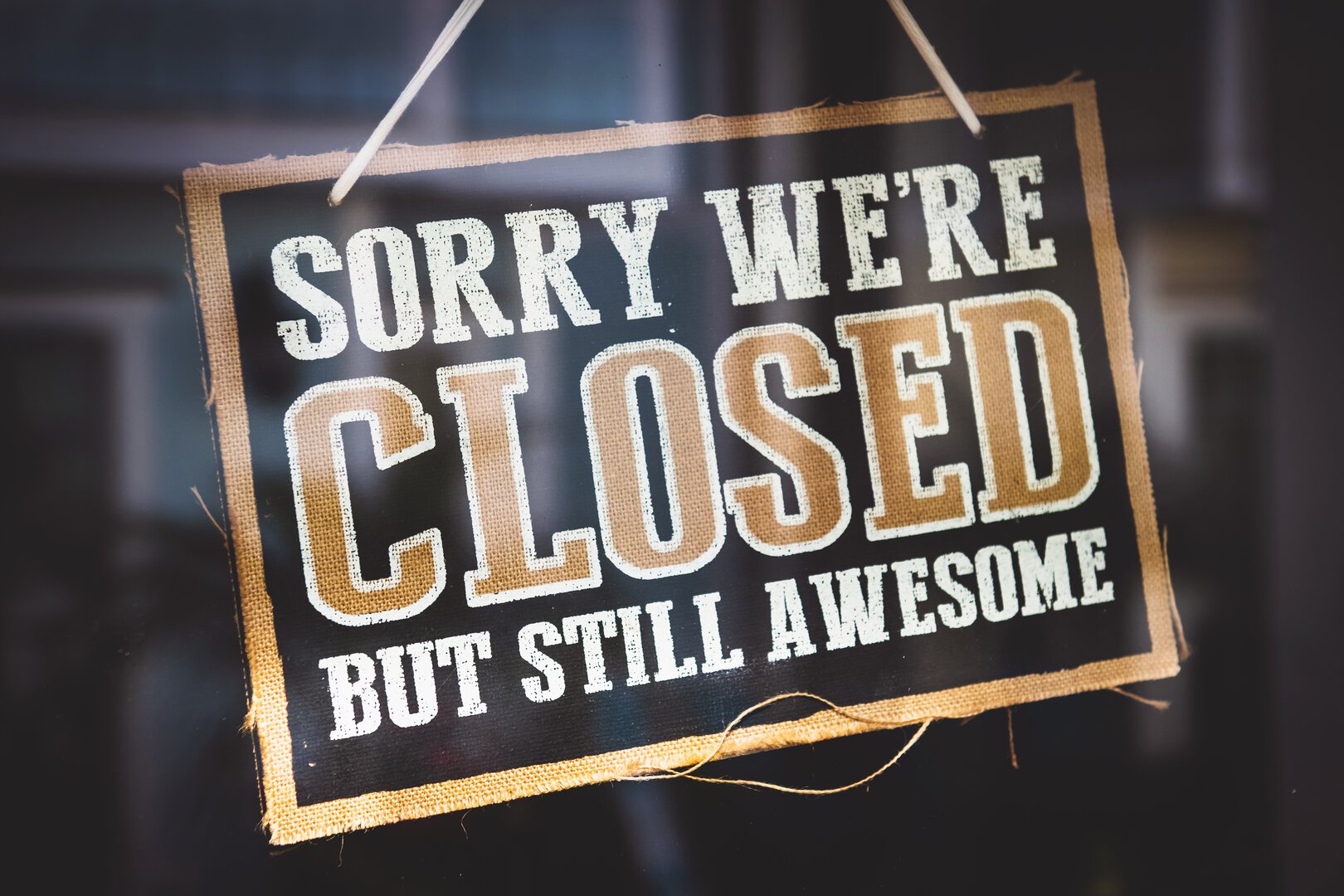 Coronavirus: a guide for organisers of classes, events and workshops
The COVID 19 strain of coronavirus has dominated headlines in the months following its arrival in the public consciousness in early 2020. In the UK, the public health response has been assisted by pre-planning for potential influenza outbreaks and it seems that, regardless of the ubiquity of coverage, there is not yet a cause for panic for most people.
It looks certain however that the virus will have an impact on the lives and routines of most of the global population. Already, some major events have been postponed or forced to go ahead without public attendance. Whilst restrictions have not yet been imposed on smaller events, the prevailing mood for both organisers and attendees is starting to move towards rethinking the wisdom of going ahead as usual.
Even if you aren't ready to make changes to your schedule now, it is wise to start to think about how your business will manage postponements and cancellations. The fallout of this course of action may include refunds, compensation and short term cash flow issues. This post aims to help you start planning for whatever level of mitigation this developing pandemic may lead you to pursue.
Facts and guidance
If you've scheduled events where people are expected to gather then it is important for you to stay across any developments in government restrictions that are designed to limit the spread of the virus. If you're in the UK you can review the government action plan and find guidance for businesses here. The BBC also provides a useful simple explainer to show you the best approach to preventing the spread of COVID 19, and what to do if you suspect you, or those around you, might be infected.
The CREO (coronavirus for event organisers) is a group set up by British messaging app Guild to support event organisers. Their resource document is primarily targeted at producers of conferences and trade shows but contains some information relevant to small businesses too, in particular, a comprehensive section on digital event organising and the tools that can be used to take your event online (more on that below).
Protecting yourself, employees and attendees
If you're still running events you should be vigilant for any signs of symptoms from employees and attendees. At the moment there is no evidence to suggest that those without symptoms are spreading the disease, this belief may be subject to change but a certain minimum course of action is to keep an eye out for anyone with a high temperature, a cough, or breathing difficulties and politely ask them to leave the event if you feel that they hold a risk of infection for you and others.
Communication is key to controlling the outbreak and you should both encourage your attendees to let you know if they develop symptoms after attending your event, and be prepared to share any news of potential infection with the rest of the group, so they can take steps to isolate themselves.
Bookwhen lets you pull email addresses from attendee lists, the customer list, or the bookings tab. if you need to send out a mass email. Make sure to strike the right tone so that you don't overly concern attendees without underplaying the importance of whatever information you need to communicate. We'll cover methods of compensation and rescheduling later in this post.
Most advice indicates that you should limit all non-essential contact (handshakes, kisses on the cheek etc.) and, wherever contact is necessary you should ensure that you don't touch your face and wash your hands frequently. If possible you should make hand sanitiser available during your event, or make sure that everyone is aware of where handwashing facilities are available before you get started.
Experts believe that the virus can be communicated on contaminated surfaces for up to 72 hours, so any shared surfaces (desks, yoga mats, exercise equipment etc.) should be disinfected after class to lower the potential for transmission.
If only those showing symptoms are likely to transmit the infection, as current advice indicates, facemasks should not be required for yourself or attendees. In short, anyone showing symptoms should not be in attendance, whether they are behind a mask or not!
Managing the financial impact of COVID 19
As the amount of confirmed cases of COVID 19 continues to grow so does the probability that more of the population will be forced to self-isolate, or will become less inclined to venture out for anything but the essentials until the pandemic is resolved. If you don't already have a policy for no shows, refunds, and cancellations (by attendees, or yourself), now would be a good time to put one in place and share it with your attendees (more on how to create and share a policy can be found below). If you have an existing policy, it's worth reviewing to ensure that it still provides adequate protection in light of the likelihood of increased cancellations.
 Tax
There is some relief available for small businesses in the form of HMRC's time to pay tax relief (in the UK), with a dedicated coronavirus helpline in place for those who may struggle with income during this time.
 Cash flow
The global economy has already taken a hit from the restrictions that are required to contain COVID 19, it's entirely possible (even probable) that your business will be affected to some degree as well. It is prudent to plan for a depressed income in the next few months.
Several private banks, such as Natwest, have introduced measures to help with short term cash flow cover. Some of the measures they have put in place include dedicated staff resources to help customers through, loan repayment holidays and temporary waiving of fees for overdrafts. Whichever institution you bank with, you should be able to discover the level of additional support they can offer by contacting them directly.
The UK government has also introduced a Coronavirus Business Interruption Loan Scheme which will back 80% of the capital for loans offered to small businesses by banks. This should make for more attractive fees and terms and encourage financial institutions to approve more credit decisions for small businesses. So, in theory, this will make it easier for you to get extra cash if you need it.
Insurance
If you have any kind of insurance it's worth checking your policy to see if it can help lessen the harm of COVID 19 caused disruptions. Specifically, you should look for cover relating to business interruption or loss of income.
Delivering events remotely
Bookwhen was a fully remote company even before recent events so we've been following the recommendations for some employers to adjust working habits in this direction with great interest.
There was already a growing trend across many sectors for remote events, from Peloton in the exercise space to the online training and vocational courses which are already widespread.
It's possible that a global event like this outbreak could be the catalyst for a paradigm shift in modes of working in the same way that the allowances made for World War 2 were instrumental in bringing women into the workplace. Whether that proves to be the case or not, it's certainly a good time to experiment with delivering your events through the internet, via a screen.
Asking people to login to a video session to make it possible to continue running events without bringing everyone into the same room may be easier than you think. If you're dabbling with this approach then Google meet is a good place to start. All participants will need a device that meets the system requirements and a stable broadband connection. This handy video guide is useful for getting started.
There are other video call/remote conferencing services available, whichever you choose Bookwhen makes running remote events simple as our 'post booking information' field (found in the the 'information' section of your entry) is perfectly suited for adding links to join video calls - these will then appear in post-booking confirmation screens, confirmation emails and reminder emails (on the Standard plan), giving your virtual attendees an easy route to access the session.
How Bookwhen can help
Bookwhen allows you to include a refund policy in your payment settings and you can also use consent fields and attachments to ensure that your bookers have read and agreed to your policy when booking an event.
We've recently launched new Event Cancellation feature, which makes it easier for you to cancel single events from your schedule, and allows you to export email contact lists with just a few more clicks.
If you plan to reschedule any events that you are unable to fulfil then you can issue discount codes to allow your customers to book a later event without issuing a refund and asking for another payment. You can also contact our friendly support team to move the entire event, including any existing bookings, to a later date.
Whatever help you need to navigate the upcoming disruption please don't hesitate to reach out to our team, via email or our website chat, we'll be happy to help in any way that we can.