Published 8 Nov 17
Bookwhen inspirations - Little Wild Things.
Written by Cécile Girardin
Tagged as Interview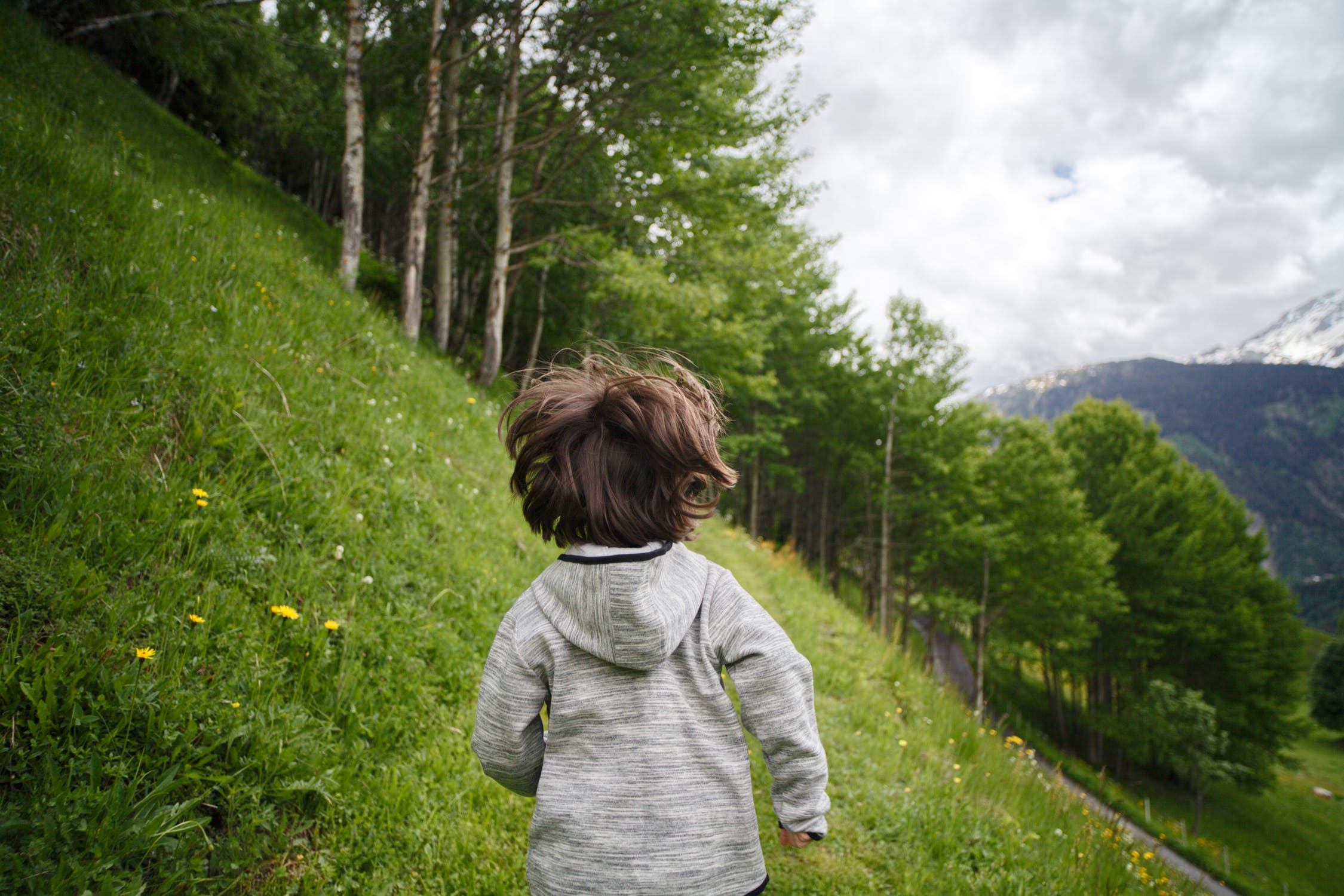 We interviewed Little Wild Things to find out how two friends built a successful children's outdoor activity business, what they learned in the process and how Bookwhen's online booking system has helped them spend more time in the mud. Below we cover their insights on the challenges of starting a new business, setting up a community interest company, working with children and driving business with free cake.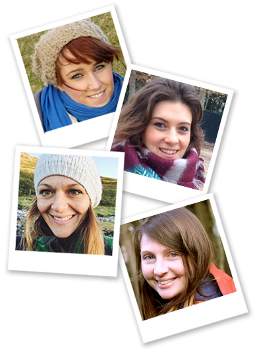 Jumping in muddy puddles, making mud monsters, and snail racing are all in a good day's work for Charlotte Hansford and Chris Donaldson, the force behind Little Wild Things. Their business runs vibrant outdoor exploration sessions for children of all ages. I am impressed at how naturally Little Wild Things developed from a simple idea into a thriving business, an inspiring reminder of the magic you discover when you combine childhood joie de vivre with beautiful woodlands. Their story is deceptively simple: two close colleagues working for the Wildlife Trust decided to turn their enthusiasm for the great outdoors into a business. Full of optimism and love of the woods, Charlotte explained to me how they built their company.
On how it all started
After working at one of the Wildlife Trust's education centres for a few years, Chris and I decided to set up our own business doing the thing we were most passionate about: getting children outdoors and enjoying nature. We started off with a basic site and the two of us. Three years later, there are six of us on the team and we are about to open a second site. We are so proud to see Little Wild Things grow.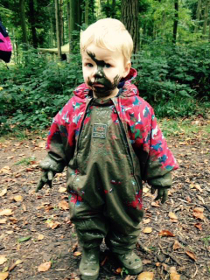 "We think it's so important for children to get time and space to run around and play outside. We'd like to set up lots of places for people to come and do that. That's what we're working so hard towards and we're delighted that people seem to want to come with us on that journey!"
One of the scariest moments was when I decided to leave my job to work on our business full time. Deciding to solely rely on our company to pay the bills was a big step. We hoped it would work, but we weren't making enough money to cover all of our costs yet. In our first winter, only one child booked on to our weekly sessions. We had loads of fun together, but a single admission fee was not sustainable. Our bookings soon picked up: 18 months later, our sessions were fully booked, and we haven't looked back since!
We did a bit of advertising in the beginning, although it didn't work. In our field, almost all of the business comes from word of mouth. Parents chat about the things they are doing with their children and you're more likely to try a new class if a friend says they've been and enjoyed themselves.
On customer loyalty:
We tried offering a few deals initially, but it was just adding unnecessary administration to our workload. Now, we give grown-ups cake at snack time as an incentive! We hope people keep coming simply because they have a great time. They see their kids enjoying the outdoors, spend quality time together, and get lots of fresh air and new ideas for family activities. We are just starting to welcome the siblings that were not yet born when we first started. It's wonderful!
On working with children:
Little Wild Things creates outdoor spaces for everyone to come and enjoy. It's about discovering the woodland. We feel very strongly that everyone can get something from being outside and that the woodlands should be for kids of all ages, from two to 82.
We like working with children and parents, pre-schools and schools. We are never in sole charge of the children, which means we don't have to be OFSTED registered or conform to any curriculum. This may be the key to our success, as we can develop and change our sessions throughout the year and run things exactly as we want, as our customers like, rather than being constrained by national guidelines.
We aim to be a part of a rounded pre-school and school education. Children today experience so much pressure from everyday life, it's essential to allow them space just to be kids, be wild and get muddy. We work regularly with two schools, six nurseries and preschools in the area and believe that our sessions enrich their educational experience. As we work locally, we see the same children coming with their parents or through nursery, and then through school. It's lovely to see them grow up.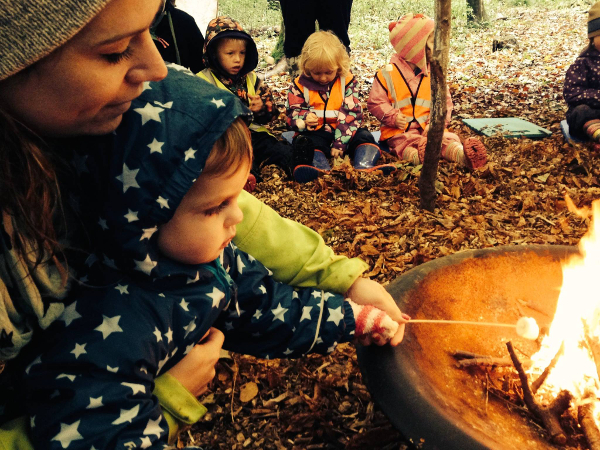 On their vision for the future:
We employ six people now, and we have big plans for opening a second woodland site in 2018. We can't meet the demand for sessions at our current site, so it's the obvious next step in growing the business.
We considered franchising, but decided we couldn't risk compromising on the quality of our sessions, which meant keeping full control over the company. The new site will be run in a very similar way to our current site, and we plan to share staff around between the two sites. We're determined to continue growing Little Wild Things while ensuring our sessions remain high quality.
On Community Interest Companies:
We initially wanted to be a Charity, but with just two of us, it was impractical to have a board of trustees and we wanted to keep things simple so we decided to try setting up as a Community Interest Company. That means we are a business, and we run for a profit, but we have to prove that we have aims that benefit the community and that all our profits go back into making Little Wild Things bigger and better. Being a CIC works really well for us as it allows us to keep control and make decisions quickly and easily. Community Interest Companies are also now starting to be recognised by charitable trusts and grant giving bodies as not-for-profit organisations they can support, so getting funding for growing our company is getting easier.
On the biggest challenges of growing their business:
Running LWT is a huge amount of work. The balance between increasing the number of sessions we can offer, whilst providing a really personalised and memorable experience for each child has been the biggest challenge. We want to accommodate everyone, but we have limited space, staff, and days in the week! Opening another site will help us to reach more families and we are very keen to grow, but also determined to maintain an excellent service.
Trying to find the balance between supervising and running the company has also been a steep learning curve. The nature of the business is that we are outside running sessions all day, and then we come back in the evening to do all the tidying, preparation and administration for the next day. It has been getting easier this year as we have more staff and also now know what we're doing but there is a lot of work behind the scenes.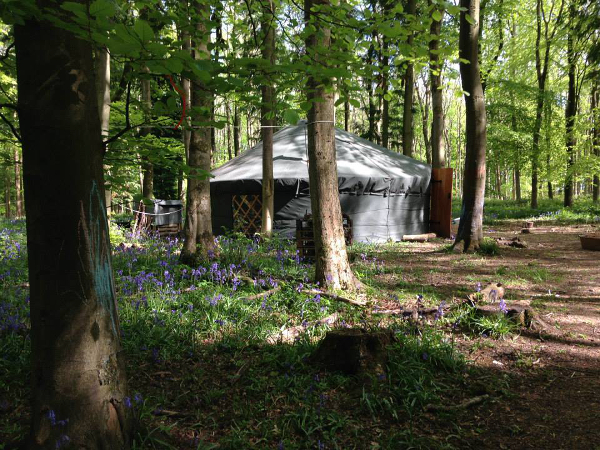 Working outside takes away a lot of the stress and helps us focus on what is important. Being outside in the mud with children every day reminds me why I stay up late doing paperwork and working into the evening.
On Bookwhen:
Bookwhen has helped reduce our paperwork massively. In the early days, we used to run sessions by booking people on manually, taking money on the door, and ticking people off a list. We rapidly realised that having a system to do all this for us and take the money would be essential. Using Bookwhen also benefits the parents, as they can book multiple sessions in advance and don't need to worry about bringing cash to pay on site. The staff have always been really helpful with any questions we have and very responsive to suggestions we've put forward to develop the system and add new features.
Visit Little Wild Things to find out more.