Children's Fitness
SportyStars reduced time spent on admin by 75% with Bookwhen

Industry

Fitness/Children's Activities
Goal

Payment and booking automation for a mobile business
Key Benefits

75% reduction in time spent on administration of bookings and payments
Features used
Customisable Booking Forms

Securely collecting attendee information in advance
Reporting

Exportable bookings, attendance, and customer reports
Attendee List

Customisable on-screen attendance tracking
Independent Schedule/Public Pages

Separated event programmes under one account
SportyStars encourages young people to engage in sporting activities
ranging from the traditional, such as football, cricket, and basketball, to the unconventional, like bubble football and nerf wars! As well as providing instruction in multiple schools, after-school clubs, and holiday camps, founder, Danny and his staff have diversified into party activities for those who like to celebrate by breaking a sweat and getting their hearts pumping "It's a 7 day a week job now," he tells us, "because we do hen and stag dos as well."
Like many other small businesses, Danny found that successful events led to a whole new set of challenges. One of these was a mountain of administrative tasks, so when Bookwhen was recommended by the team who put together his website he saw the opportunity to automate bookings and administration without compromising on other concerns like the safeguarding of children's data, or the security of payments. "The admin is quite a big task actually, it's almost a full-time job. Bookwhen has definitely helped with that," he told us.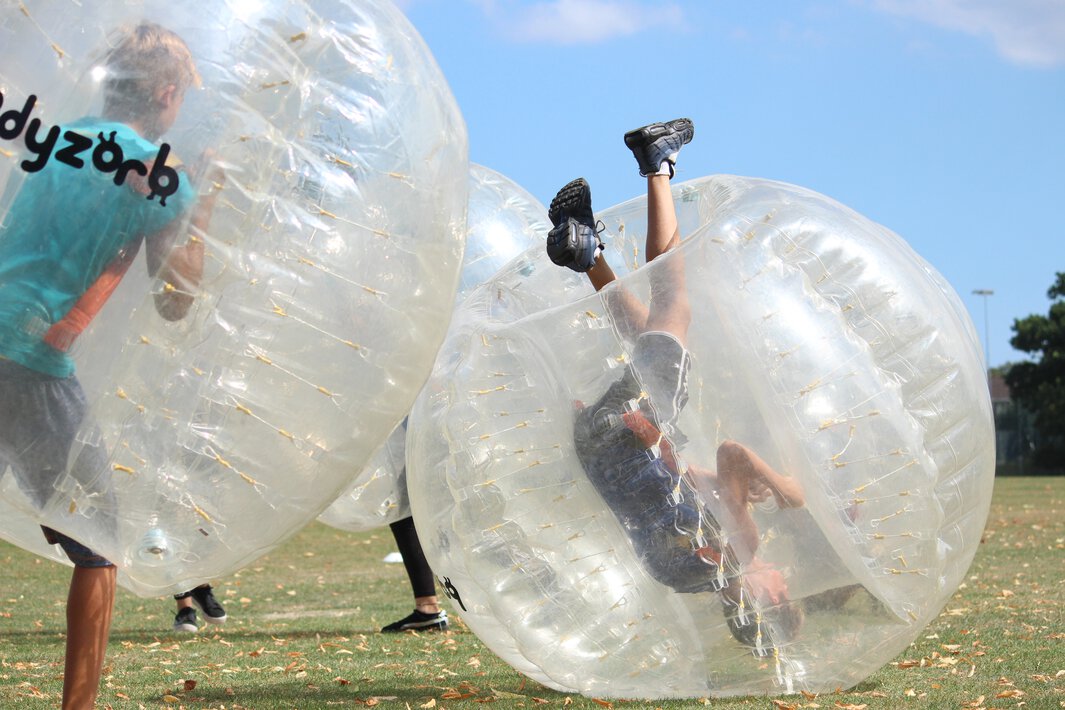 Bookwhen makes populating SportyStar's schedule easy, "you can copy event settings and just change the time and date," Danny says. Linking with Bookwhen partner Stripe, SportyStar's payments are automatically taken in advance, "accepting online payments is not really hands-on at all, it takes that responsibility away from us, which is ideal!" he explains. Bookwhen's reporting functionality also records payments and keeps track of owed amounts.
Danny has many employees, each working from different mobile locations and each requiring a register, which Bookwhen produces automatically via the Attendee List. "It's easy to print off the register," he says, and customisable columns ensure that all relevant material is on hand when needed. "Before we got your system I had up to 500 bits of paper to go through," Danny told us. Now, customer data is securely stored and easily searchable via booking, attendance or customer reports. "We take names, ages, contact numbers and email addresses," he explains. Customisable booking fields allow him to ask the questions he determines, in the format he prefers (e.g. dropdown menus, multiple-choice, consent fields, and more). Child-specific booking forms also empower SportyStars to ensure that essential regulations are always satisfied.
"It's very easy to use and it's changed my business, quite a lot actually, in terms of completely cutting out that time-consuming element of my job. I'd say it now takes almost a quarter of the time it used to take us, probably even less than that! This allows us to go and create different avenues and approach new schools." With reduced time spent on payments, scheduling and administration, Bookwhen has helped to give Danny the space to consider the best way to take SportyStars on to the next level.
Bookwhen is just brilliant, to be honest!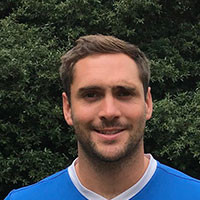 Danny
Owner - SportyStars