Wellness
ZenergyActive automated bookings to focus on wellness experiences

Sector

Wellness
Goal

Save time on administration of bookings and payments
Features used
Website integration

Professional and user-friendly booking experience
Course Tickets

Multiple event tickets that secure advance revenue
Automated Reminder emails

Minimising refunds and no shows
Customer booking management

Enabling customer transfers and cancellations
ZenergyActive combines the two main things founder, Laura, wants attendees to take away from her classes
"I want to help people either re-energise and feel invigorated through movement, or I want them to just be able to relax, switch off and feel Zen," she tells us.
"You've got have the right tools in place," Laura explains "Because what I want to spend my time doing is talking to my clients, thinking about what they need, adapting classes, planning events, and creating the best possible experience. What I don't want to be doing is spending all my time in a spreadsheet, having to think about who said they were coming to what? swapping their classes, remembering if they've paid. Where Bookwhen comes in for me is outsourcing some of that administration so that my events can run seamlessly."
Prior to Bookwhen, Laura's process, "was very time-consuming with, potentially, a lot of errors that can creep in. I was having to send manual reminders, which was a real pain. I knew that, if I didn't, I would have to refund or make up classes." Bookwhen allowed her fully automated reminders and also the option to allow customers to cancel or transfer their own bookings. "The appointments go into my client's diaries and they get sent reminders, a lot of them say this has been incredibly helpful to make sure that they come."
Laura uses a range of ticketing and discounting options including Course tickets, alongside drop-in tickets, to give her customers the option of booking several weeks of her programme at once. This gives them value for money and locks in attendance numbers and revenue. She also has the flexibility to give special offers according to her own specifications, such as a free ticket for everyone who purchases two Course tickets together. Using an Iframe has allowed Laura to easily incorporate Bookwhen into her own website, "As someone that has never had any experience of any of that before, it just shows that it is really simple!"
"It makes a massive difference, I've been really thrilled!" Laura says of her Bookwhen subscription. "What I just love overall is that it is all reasonably self-explanatory. I think we all underestimate what it takes to make a system simple to use." Saved administration time is reinvested into the part of the business that Laura really loves, sharing a passion for wellness with as many people as possible. "Bookings need to be seamless so finding a system that enables that to happen takes an enormous amount of pressure off me and helps me to create the best possible product."
I think it's fantastic - I recommend it to people! Whenever I've had to deal with anyone they've always been really lovely.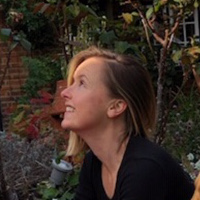 Laura
ZenergyActive