Written by Jenny Zsigo
Tagged as Elevate conference
---
6 things we learned at Elevate 2019
Elevate Arena is an annual networking event and exhibition space for anyone involved in the physical activity industry. Think protein shake and nutrition stalls, agencies and governing bodies, big franchises and new individuals, and all the tech and software you could possibly need to run your fitness based business. Just under half of Bookwhen customers work in fitness and sport, so we went along to Elevate Arena in London to find out about what the future holds for this industry. Here's what we learned!
1 - The future of fitness looks like science fiction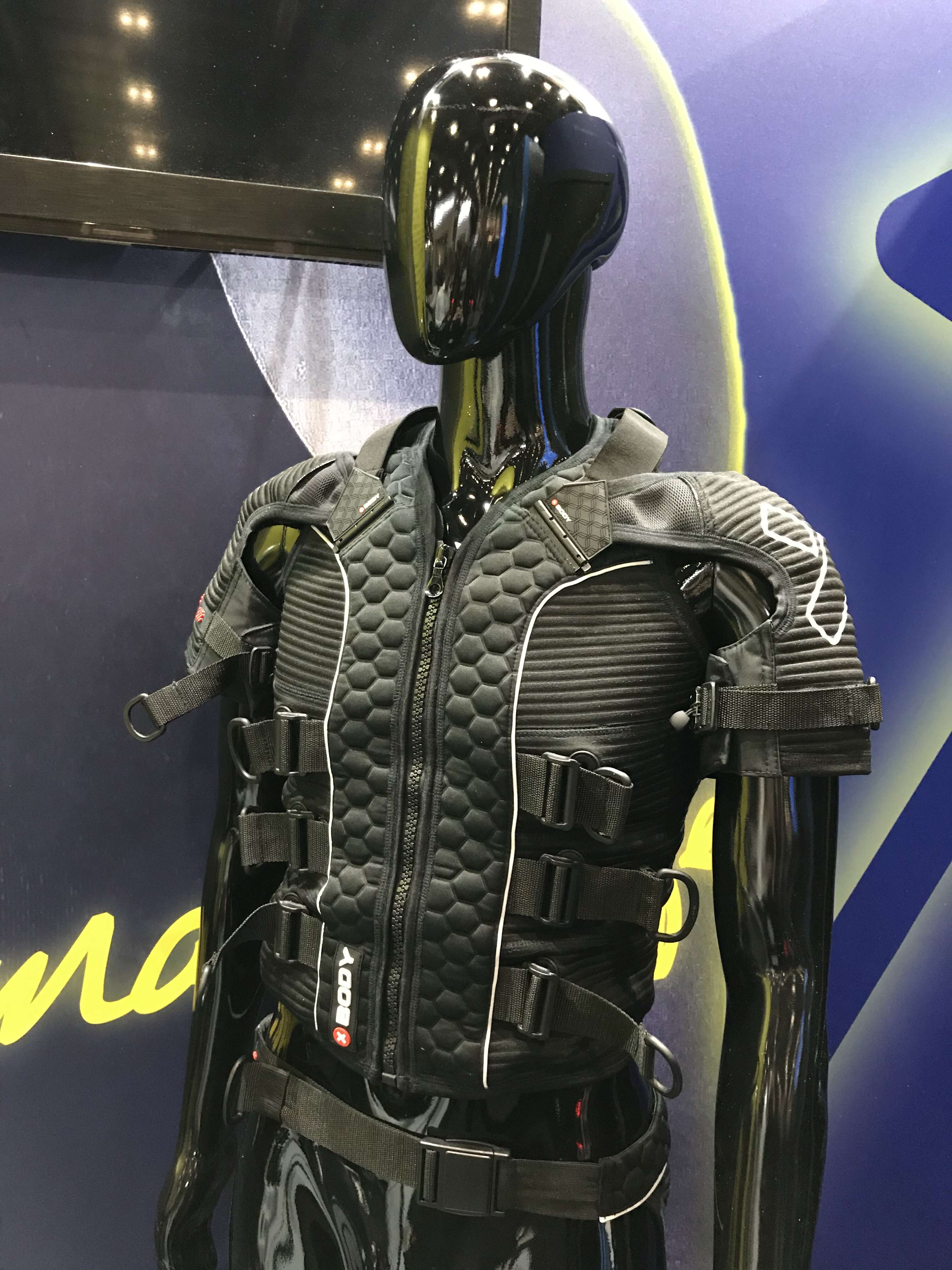 When we first entered the Elevate conference space it would have been easy to confuse it for Comic Con. The costumes and gadgets were outrageous! Technology was at the forefront, of course, there were businesses selling electrode body suits to stimulate muscles and make workouts more effective, and also facial recognition software designed to put an end to gym membership cards. There were a huge amount of different types of treatment for injuries, such as lasers, Cryotherapy Chambers (human sized ice boxes) and Hyperbaric Chambers (basically a large sack you crawl into to get your oxygen fix). Are we preparing for space travel here or just trying to do a bit more exercise to combat the Deliveroo binges? Hard to say.
2 - Do not fear open data
The words 'open' and 'data' in the same sentence might send chills down your spine, but we're not talking about personal data for once! OpenActive is a community-led initiative, which aims to open up data about where and when there are classes, events and sessions for physical activity taking place in the UK. In the past, open data initiatives have brought us products like Citymapper, with transportation data, and booking.com and Skyscanner, with travel and accommodation data. OpenActive are only just getting started, collecting data from booking systems into one place for anyone to use, and which anyone can build great products with. Bookwhen are proud to be part of this initiative that powers new ways for people to engage with physical activity, like through the NHS Change4Life activity finder. You can find out more about how to share your data with OpenActive here.
3 - Medals motivate, but where's the diversity?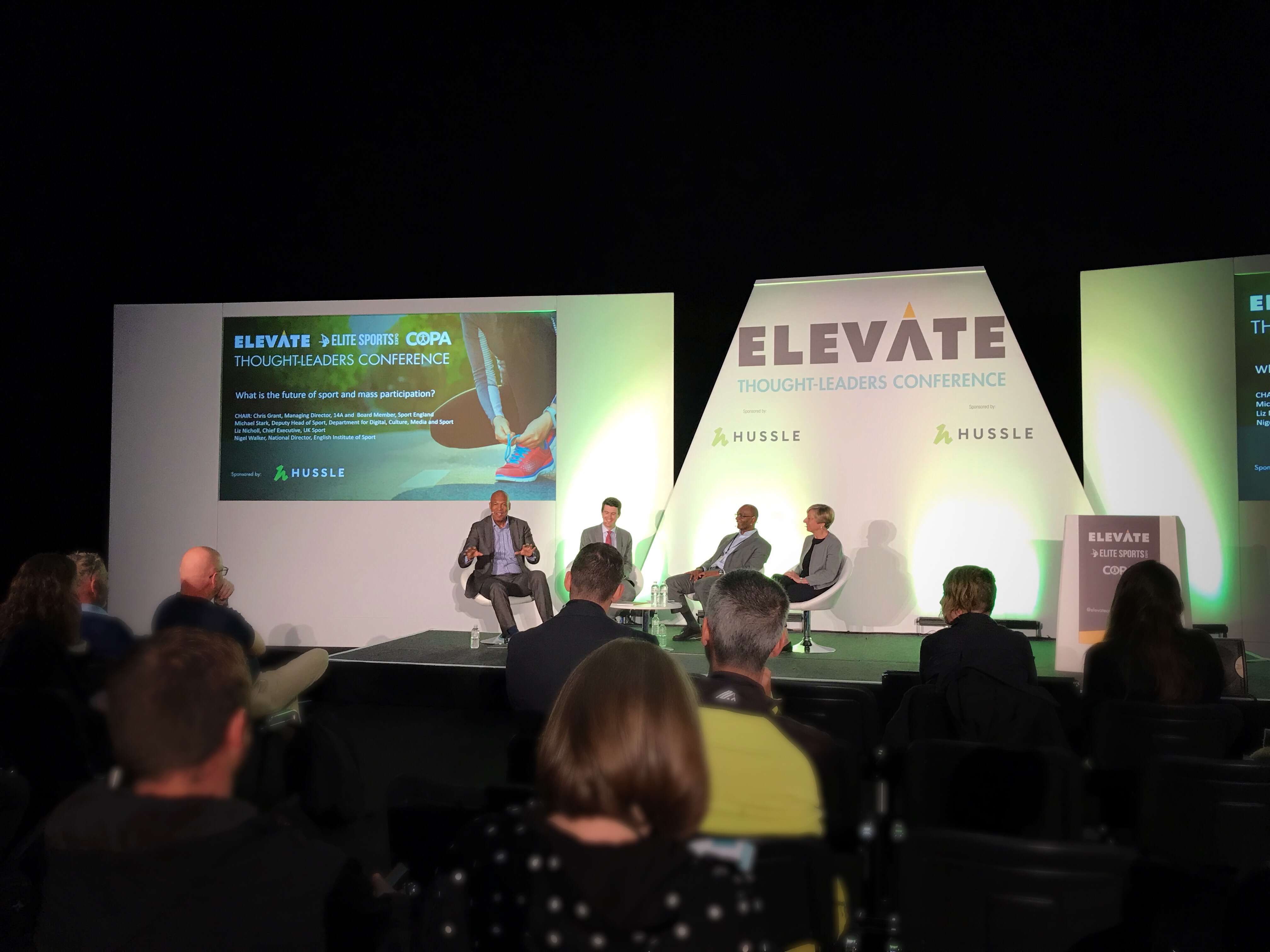 At the keynote panel discussion about the future of sport and mass participation in the UK there was a clear message from the attending speakers; Nigel Walker, National Director at English Institute of Sport; Liz Nicholl, Chief Executive at UK Sport; and Michael Stark, Deputy Head of Sport at the Department for Digital, Culture, Media and Sport. All agreed that Team GBs successes at recent Olympic and Paralympic events have played an integral part in motivating people in the UK to get more active, and that this is where there will be continued focus and funding. The panel discussed improvements in gender diversity in the physical activity industry, but at board level, where decisions are being made, ethnic and disability diversity remains low, and female representation is still only at 35%. At Bookwhen we believe diversity, representation and community play a huge role in motivating people of all ages to exercise more. Our customers are fighting these norms, with many designing their classes and events around inclusivity. We're proud that a large majority of sport-related businesses and fitness instructors we work with are female, as are 70% of bookers. If you're playing a part in making sport and fitness more diverse, we'd love to hear from you!
4 - Gamification is here to stay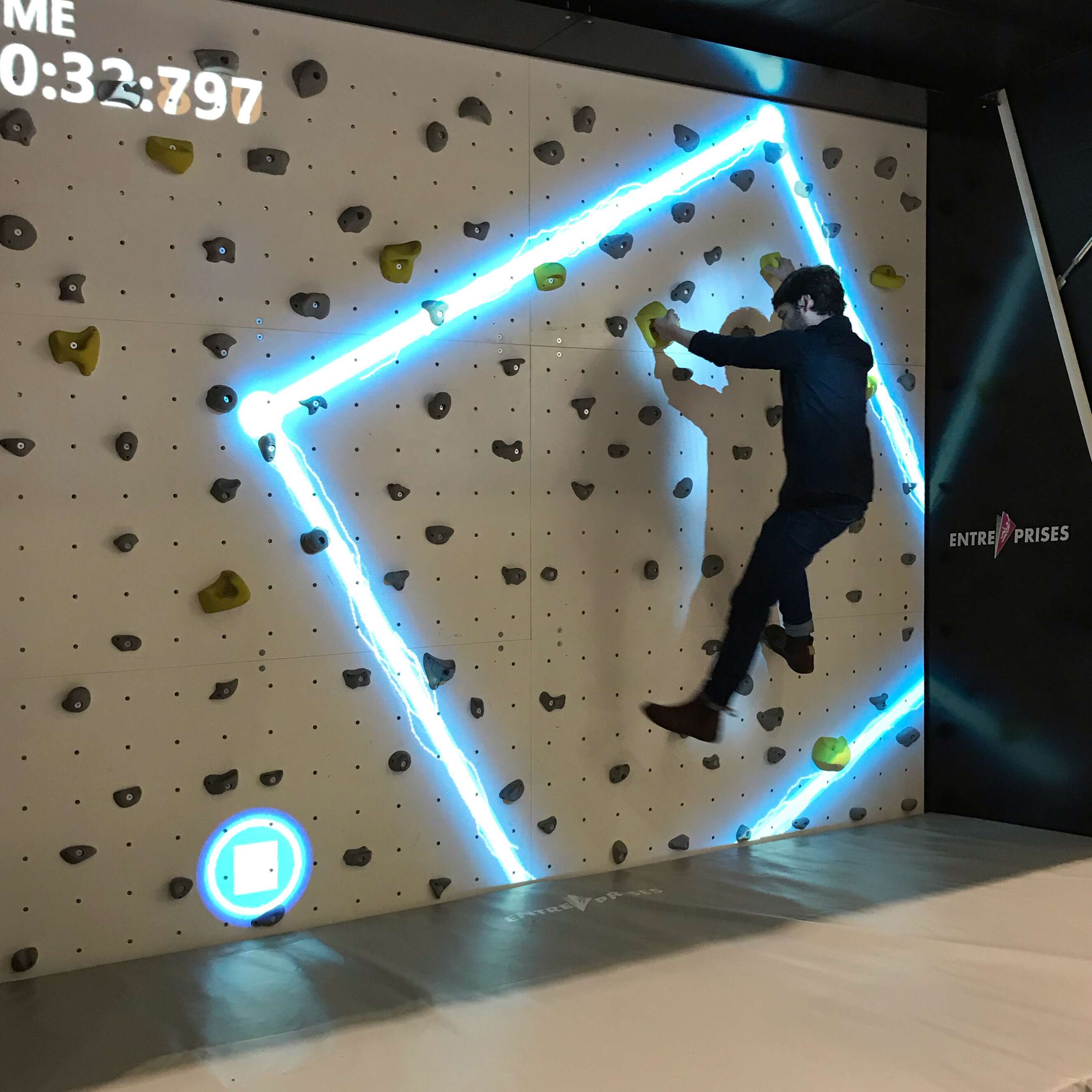 No surprises here, given the choice between a standard climbing wall or a climbing wall where you have to escape a dangerous laser, Luke from Bookwhen chose the laser. There was a lot of emphasis on interactive technology at Elevate, and it's clear how this can inspire children especially to participate in more physical activity. We were particularly inspired after talking to Dr Isabel Van De Keere, the founder of Immersive Rehab, whose goal is to increase the effectiveness of physical & neuro-rehabilitation with virtual reality, by reducing referral times­ and making rehab fun and engaging­. You can watch her stimulating 2017 Ted Talk here.
5 - There's room for green solutions
If you don't know this already, we're pretty passionate about sustainability here at Bookwhen. Having recently written our own environmental policy we're keen to see what other businesses are doing, especially when it comes to new and innovative solutions to replace existing products that are depleting our planet. We were really excited to come across a company that specialises in supplying gyms and other spaces with water dispensers where people can fill their own bottles. What was especially motivating was the little display that updated in real time to tell you how many plastic water bottles had been saved. We used it about halfway through the day and it was almost up to 200! But, apart from that, we were disappointed by the lack of innovation. Where are the treadmills and exercise bikes that power your home or gym? What about initiatives to exercise and do good at the same time, like plogging? We'd love to see more like this at Elevate next year!
6 - We need to do more to embrace every body type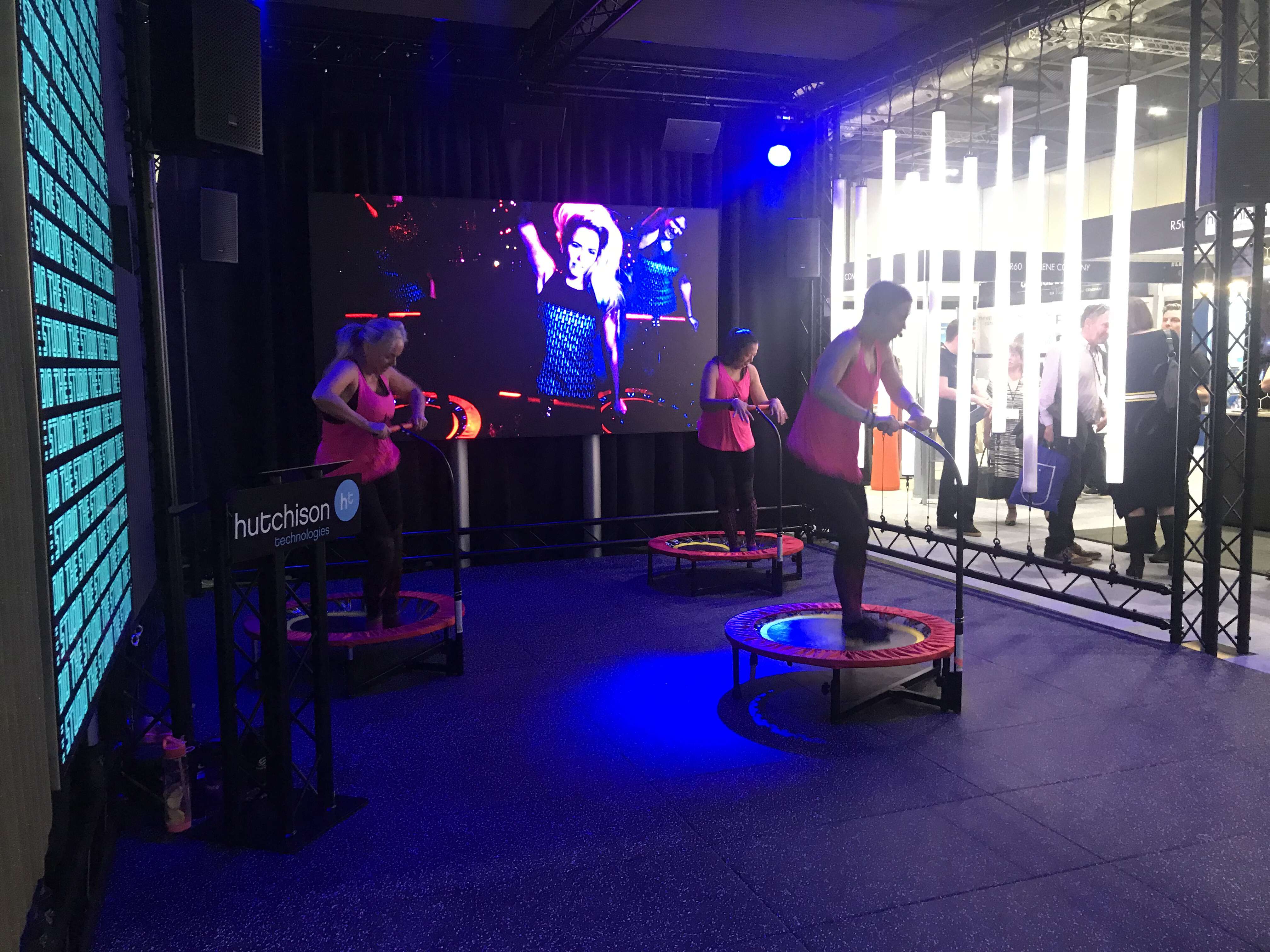 I'm absolutely not toned, I only ran once last month (and was still dead proud of myself!). But I'm able bodied, and I still found that there were boundaries for me at Elevate. Many of the wearable items there were designed for the already super-fit. There was a hotel being advertised for 'Elite' athletes, and almost all demonstrations were run and attended by people who could have easily blended into the Baywatch cast. I would have loved to see more technology to encourage those just getting started with exercise, and to help people of all sizes, with or without disabilities, to take part in gyms and mixed classes without restriction by design. Being part of a community is what keeps people taking part long term, so I have my fingers crossed for next years event!